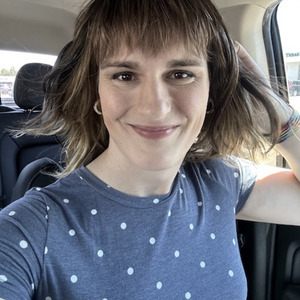 Chad Hopkins
Co-Host of An American Workplace | A 'The Office' Podcast
Chad is a longtime fan of both films and film music. He eventually created his own review site, ChadLikesMovies, where he reviewed movies, their soundtracks, and the occasional book. This led to eventually being invited to co-host The MovieByte Podcast with creator and host TJ Draper, which he happily enjoyed for 50 episodes. In July of 2016, Chad launched The Cinescope Podcast, a show that focuses on positivity in film criticism. Each week, he and a guest talk about a movie they love and why they love it!
Because Cinescope focuses on films, Chad sought an outlet to talk about his favorite TV shows, including - and perhaps especially - The Office, which he first watched via Netflix in college and has since watched through several times, including twice in 2016! An American Workplace is his first venture into talking exclusively about the TV he loves!
Chad currently lives in Dallas, TX. In his free time, he enjoys watching movies, reading anything fiction or non-fiction, watching TV, and playing the occasional video game. Always interested in discussing the things he loves, you can find him on Facebook or Twitter, and of course you can listen to him on The Cinescope Podcast!
Chad Hopkins has hosted 155 Episodes.